FRINGE: Seth Gabel Talks About the Lincolns, Their Relationships with the Olivias and More!
In the new Peter-less timelines on FRINGE, the Lincolns have been one of the show's few constants between seasons 3 and 4. Unlike the other characters, Peter's presence barely touched both versions of Linc, which means we've been dealing with virtually the same characters we got to know last season.
Warner Bros. brought a group of reporters up to Vancouver this week, and we talked with newly minted FRINGE series regular Seth Gabel (Lincoln) about his two characters, their relationships with the Olivias and much more. Plus, what does Gabel say that makes the entire group lose it with laughter? (Hint: it's the sentence that starts with, "I want the t-shirt for this season to be…")
Take a look!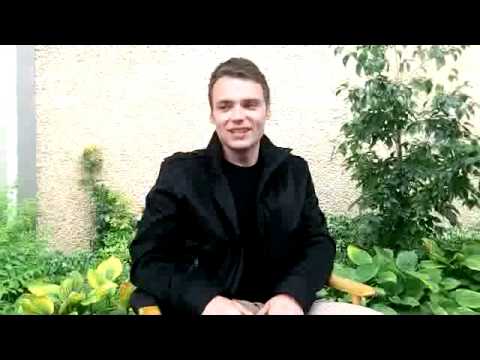 Related:
FRINGE: Anna Torv Teases Peter and Olivia's Reunion, Their Relationship and the Fate of Baby Henry
FRINGE: John Noble on What Peter's Appearances are Doing to Walter's Sanity and More
FRINGE: Lance Reddick on Alt-Broyles' Future and More
Follow @GiveMeMyRemote and @marisaroffman on Twitter for the latest TV news. Connect with other TV fans on GIVE ME MY REMOTE's official Facebook page.
And to be the first to see our exclusive videos by subscribing to our YouTube channel at youtube.com/givememyremotetv