ONCE UPON A TIME: Ginnifer Goodwin Talks Charming and Why the Queen Hates Snow White
As viewers, we know Charming and Snow White are destined to be together on ONCE UPON A TIME. Heck, we've even see their (nearly) perfect wedding and the tragic birth of their daughter. But under the curse in Storybrooke, things aren't so easy — Charming (AKA David) is married and while he still loves Snow (AKA Mary), they're having an awfully hard time getting together.
So what is that like for the actors to have to play? Ginnifer Goodwin weighed in on her character's love story with reporters before Sunday's PaleyFest panel honoring her series, plus why she's known for a while why the Evil Queen really hates Snow White…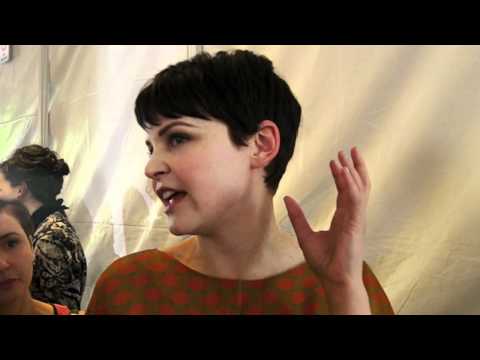 Related:
ONCE UPON A TIME PaleyFest 2012 Photos
Follow @GiveMeMyRemote and @marisaroffman on Twitter for the latest TV news. Connect with other TV fans on GIVE ME MY REMOTE's official Facebook page.
And to be the first to see our exclusive videos by subscribing to our YouTube channel at youtube.com/givememyremotetv
Related Posts