THE VOICE: Tony Lucca Talks His First Live Show, Justin Timberlake's Support and Christina Aguilera's Criticism
It was a roller coaster day for THE VOICE contestant Tony Lucca.
Things started off positively when Lucca's former MOUSEKETEER costar, Justin Timberlake, tweeted his support. However, whether it was that or something else, his other former costar (and current THE VOICE coach) Christina Aguilera was having none of it and promptly dismissed his performance during the live show.
So what was Lucca's take on what went down? I talked with him after THE VOICE's live show to find out…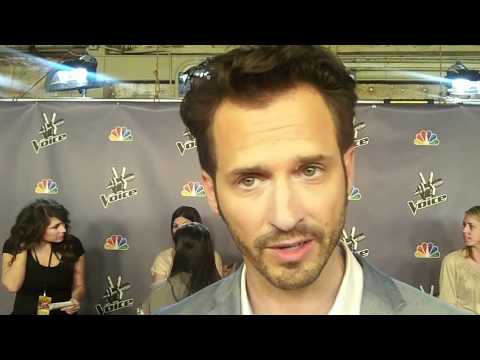 What did you think? Was Aguilera off base? Does Tony have your vote?
Follow @GiveMeMyRemote and @marisaroffman on Twitter for the latest TV news. Connect with other TV fans on GIVE ME MY REMOTE's official Facebook page.
And to be the first to see our exclusive videos by subscribing to our YouTube channel at youtube.com/givememyremotetv
Related Posts