RAISING HOPE: Lucas Neff and Shannon Woodward Talk About Jimmy and Sabrina's Engagement
Sabrina and Jimmy have had a roller-coaster relationship over RAISING HOPE's first two-plus seasons (unrequited love, dating other people, baby mamas coming back from the dead, etc.), but they're riding high right now — the duo got engaged in last week's season premiere!
"I thought it was time," Lucas Neff (Jimmy) told me in the video below, of his reaction to first finding out the news.
His costar, Shannon Woodward (Sabrina), agreed. "It's really exciting," she told me during our chat. "I think this season is going to explore the arc of planning the wedding, and the marriage and what's going to happen, and do they want to plan a family? All of the things that come into play there."
Take a look at what else Neff and Woodward had to say about the big step their characters took!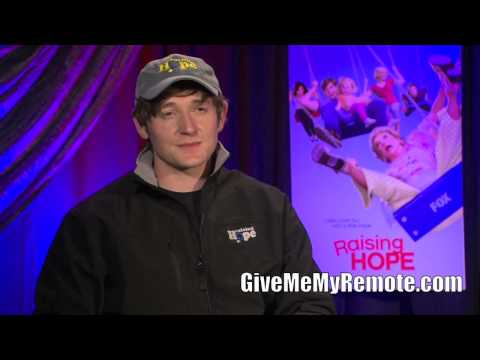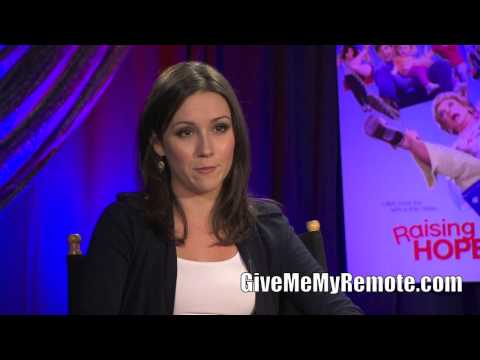 RAISING HOPE airs Tuesdays at 8 PM on Fox.
Related:
RAISING HOPE: Shannon Woodward on Having Melanie Griffith for an On-Screen Mom
RAISING HOPE: Lucas Neff Talks Season 3
RAISING HOPE: Martha Plimpton and Garret Dillahunt Talk Guest Stars and Season 3
Follow @GiveMeMyRemote and @marisaroffman on Twitter for the latest TV news. Connect with other TV fans on GIVE ME MY REMOTE's official Facebook page.
And to be the first to see our exclusive videos by subscribing to our YouTube channel at youtube.com/givememyremotetv
Related Posts