GLEE 'Naked' Preview: 'This is The New Year' Musical Number
Sometimes GLEE is frustrating. Sometimes GLEE is ridiculous. And the sometimes GLEE just makes me smile.
Take a look at a musical number from next week's brand new episode, which definitely fell in the category of making me smile…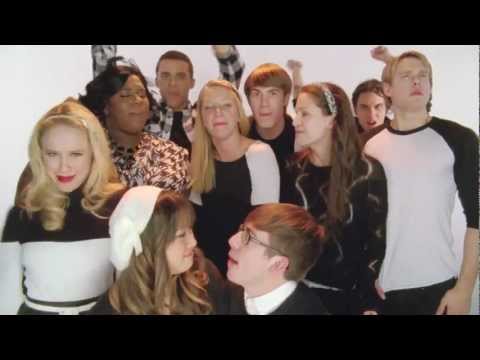 GLEE airs Thursdays at 9 PM on Fox.
Related Posts:
GLEE: Jacob Artist Previews 'Sadie Hawkins,' 'Cute Moments' for Jake and Marley, and More
GLEE: 'Naked' Photo Preview
GLEE: 'Sadie Hawkins' Photo Preview
Follow @GiveMeMyRemote and @marisaroffman on Twitter for the latest TV news. Connect with other TV fans on GIVE ME MY REMOTE's official Facebook page.
And to be the first to see our exclusive videos by subscribing to our YouTube channel at youtube.com/givememyremotetv
Comments Off on GLEE 'Naked' Preview: 'This is The New Year' Musical Number