THE ORIGINALS: Charles Michael Davis Teases Marcel's Backstory
Marcel is one of the new kids on the block when THE ORIGINALS officially makes its series debut in October, but viewers won't have to wait long to learn a bit more about Klaus' former protégé — Charles Michael Davis (Marcel) teased to reporters more of Marcel and Klaus' backstory will be revealed "soon" in the show.
What else could he tease? Take a look…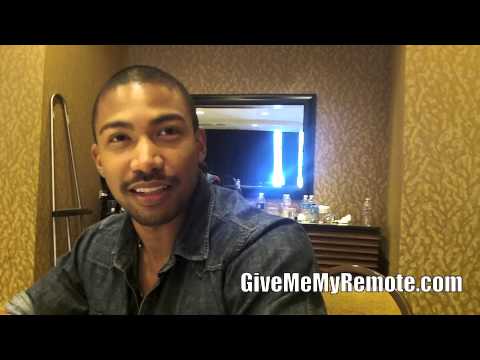 THE ORIGINALS premieres Thursday, October 3rd at 9 PM on THE CW.

Related:
THE ORIGINALS' Phoebe Tonkin: 'I Think Klaus Resents Hayley A Little Bit'
THE ORIGINALS: Joseph Morgan on the 'Incredibly Rewarding Opportunity' to Further Explore Klaus
Julie Plec on Syncing Up THE VAMPIRE DIARIES and THE ORIGINALS, and Retelling THE ORIGINALS' Backdoor Pilot
Follow @GiveMeMyRemote and @marisaroffman on Twitter for the latest TV news. Connect with other TV fans on GIVE ME MY REMOTE's official Facebook page.
And to be the first to see our exclusive videos by subscribing to our YouTube channel at youtube.com/givememyremotetv
Comments Off on THE ORIGINALS: Charles Michael Davis Teases Marcel's Backstory