GLEE Season 5: Jane Lynch on The Beatles Tribute
All you need is love, love, love…or, maybe, all you need right now is GLEE's season 5 premiere?
The good news is GLEE returns this Thursday and the first episodes are a two-part tribute to The Beatles. The better news? I sat down with GLEE star Jane Lynch (Sue), and she teased what she'll be up to in the first few hours of the show's new season…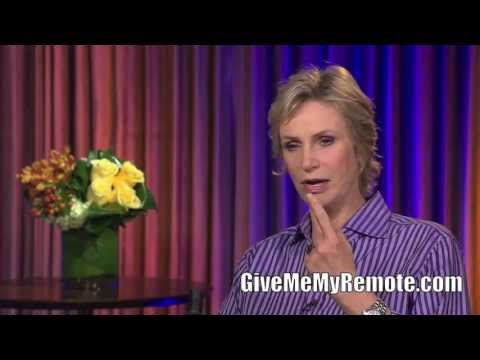 GLEE's fifth season kicks off Thursday, September 26 at 9 PM.
Related:
GLEE: 'Tina in The Sky With Diamonds' Photos
GLEE Season 5 Premiere: 'Love Love Love' Photos
GLEE Season 5 Promo: New Footage of The Beatles Tribute!
Follow @GiveMeMyRemote and @marisaroffman on Twitter for the latest TV news. Connect with other TV fans on GIVE ME MY REMOTE's official Facebook page.
And to be the first to see our exclusive videos by subscribing to our YouTube channel at youtube.com/givememyremotetv