THE MINDY PROJECT: Beth Grant on the Show's Fans and What's to Come for Beverly
THE MINDY PROJECT was honored at PaleyFest this week, and series star Beth Grant (Beverly) had many reasons to be excited: the show is returning to television (on April 1st) after a hiatus; it was recently picked up for a third season; and the comedy's return to PaleyFest meant that Grant got the chance to interact with fans in-person again.
Before the panel, I spoke with Grant about her relationship with THE MINDY PROJECT's fans, and what's to come for Beverly in the final eight episodes this season…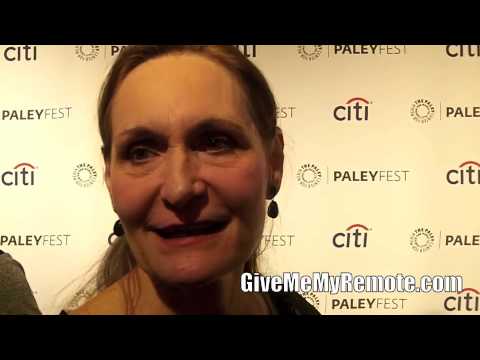 THE MINDY PROJECT returns Tuesday, April 1st at 9 PM on Fox.
Related:
THE MINDY PROJECT at PaleyFest: The Cast and Producers on the Decision to Pairing Danny and Mindy, and What Comes Next
PaleyFest 2014: THE MINDY PROJECT Panel Photos
Follow @GiveMeMyRemote and @marisaroffman on Twitter for the latest TV news. Connect with other TV fans on GIVE ME MY REMOTE's official Facebook page.
And be the first to see our exclusive videos by subscribing to our YouTube channel at youtube.com/givememyremotetv
Comments Off on THE MINDY PROJECT: Beth Grant on the Show's Fans and What's to Come for Beverly