REVOLUTION: Elizabeth Mitchell on Rachel Being the 'Catalyst for Change' and What's to Come
REVOLUTION is back tonight!
The final four episodes of the season will be bringing everything to a head, and a whole lot of that has to deal with Rachel, who is involved with both the nano storyline and the tension with Miles/Monroe. Oh, and Rachel's daughter, Charlie, also just killed Jason.
Check out what Elizabeth Mitchell (Rachel) previewed about what's to come, plus who is bummed Rachel is finding her "moral center"…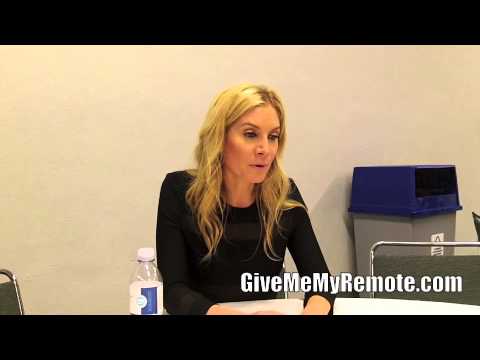 REVOLUTION airs Wednesdays at 8 PM on NBC.
Related:
REVOLUTION's Rockne S. O'Bannon on the Last Four Episodes of the Season: 'Everything Absolutely Comes to a Head'
REVOLUTION: Elizabeth Mitchell Shares Her Excitement For Episode 19
REVOLUTION: Tracy Spiridakos, Billy Burke, JD Pardo, and Mat Vairo Tease 'Austin City Limits'
Follow @GiveMeMyRemote and @marisaroffman on Twitter for the latest TV news. Connect with other TV fans on GIVE ME MY REMOTE's official Facebook page.
And be the first to see our exclusive videos by subscribing to our YouTube channel at youtube.com/givememyremotetv
Comments Off on REVOLUTION: Elizabeth Mitchell on Rachel Being the 'Catalyst for Change' and What's to Come