SLEEPY HOLLOW: Roberto Orci and Heather Kadin Tease the New Faces in Season 2
SLEEPY HOLLOW has added a good amount of new faces to its already impressive lineup for the upcoming second season: Ben Franklin, the new sheriff, and a bounty hunter. And, of course, there's also the return of Abraham/Headless.
So what can viewers expect from these new faces? And will more new characters be joining them? SLEEPY HOLLOW executive producers Roberto Orci and Heather Kadin had a few good teases to share about which character will be stripping down, which characters will be sharing sparks, and more…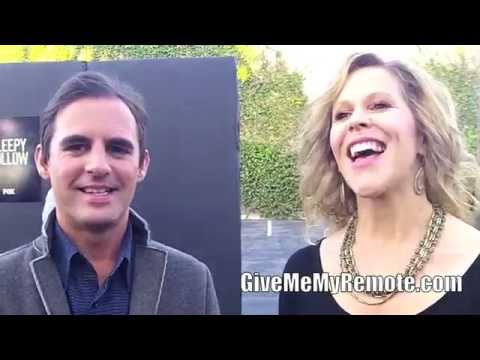 Related:
SLEEPY HOLLOW Season 2: Tom Mison, Nicole Beharie, Mark Goffman, and Len Wiseman Tease Abbie and Ichabod's Reunion
SLEEPY HOLLOW FYC Hollywood Forever Event Photos
The SLEEPY HOLLOW Cast and Producers Share Their Favorite Shocking Season 1 Moments
Follow @GiveMeMyRemote and @marisaroffman on Twitter for the latest TV news. Connect with other TV fans on GIVE ME MY REMOTE's official Facebook page.
And be the first to see our exclusive videos by subscribing to our YouTube channel at youtube.com/givememyremotetv
Comments Off on SLEEPY HOLLOW: Roberto Orci and Heather Kadin Tease the New Faces in Season 2