SUPERNATURAL's Jensen Ackles on Demon Dean: 'It's Scary How Little He Cares'
Demon Dean will be causing trouble during SUPERNATURAL's tenth season, and there's nothing he holds sacred — not even Dean's beloved Impala.
At Comic-Con, SUPERNATURAL star Jensen Ackles (Dean) talked with reporters about the havoc his "new" character will be causing…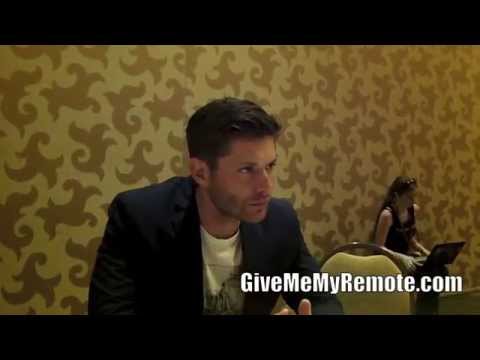 Related:
SUPERNATURAL: Jeremy Carver on Sam and Dean in Season 10, the State of Heaven, and More
SUPERNATURAL at Comic-Con: Photos from the Panel and Fan Signing
SUPERNATURAL Season 10: Jared Padalecki Teases Sam's Arc
Follow @GiveMeMyRemote and @marisaroffman on Twitter for the latest TV news. Connect with other TV fans on GIVE ME MY REMOTE's official Facebook page.
And be the first to see our exclusive videos by subscribing to our YouTube channel at youtube.com/givememyremotetv
Comments Off on SUPERNATURAL's Jensen Ackles on Demon Dean: 'It's Scary How Little He Cares'