SCORPION: Katharine McPhee and Elyes Gabel Preview Guest Star Gene Simmons
SCORPION nabbed a big guest star for its second season premiere: Gene Simmons!
The cast and producers announced the news at its Comic-Con panel last week, and SCORPION star Katharine McPhee (Paige) told reporters after that she herself had just learned about the casting.
But, unfortunately, she also revealed Simmons won't be working with the entire cast.
"You can expect to see him in the opening of the first episode [of the season]," McPhee said.
"Robert [Patrick's Cabe] is doing something else instead of being with us, so you can expect [Simmons] to be a part of that," Elyes Gabel (Walter) added.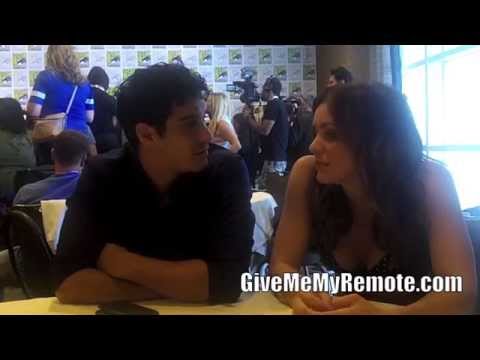 And check back soon for more from McPhee and Gabel (as well as their cast mates, Eddie Kaye Thomas and Jadyn Wong)!
SCORPION returns Monday, September 21st at 9 PM.
Related:
SCORPION Producers Tease Walter/Paige's Evolution, Juxtaposing Action with Emotion in Season 2
FOREVER's Alana De La Garza to Recur on SCORPION
Follow @GiveMeMyRemote and @marisaroffman on Twitter for the latest TV news. Connect with other TV fans on GIVE ME MY REMOTE's official Facebook page.
And to be the first to see our exclusive videos by subscribing to our YouTube channel at youtube.com/givememyremotetv
Comments Off on SCORPION: Katharine McPhee and Elyes Gabel Preview Guest Star Gene Simmons