GOTHAM's Robin Lord Taylor on Oswald's Season 2 Power: 'He's Running the Show'
GOTHAM's Oswald Cobblepot has scored his biggest victory to date at the end of season 1: his mentor-turned-enemy Fish is (seemingly) dead.
And with Fish gone, "he's running things" in Gotham, Robin Lord Taylor (Oswald/Penguin) told reporters in the video below. "He set out to accomplish that in the first season, got it. He's the king of Gotham, king of the underworld at the moment…we'll see how long he holds on to it."
Since there are new villains heading to GOTHAM in season 2, the struggle for power will likely get a bit more complicated than Oswald anticipated.
Check out the video for more from Taylor, including the characters he hopes to interact with in season 2, why the "honeymoon is over" with Jim, and more…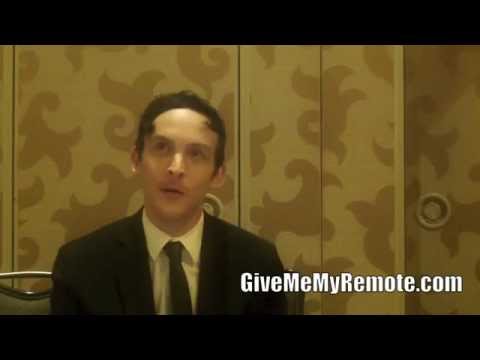 GOTHAM returns Monday, September 21st at 8 PM on Fox.
Related:
GOTHAM Season 2 Promos Tease the Rise of the Villains
GOTHAM Season 2 Adds Michael Chiklis
GOTHAM: Ben McKenzie on the Threat of Barbara
GOTHAM Adds THE GOLDBERGS Actress as Silver St. Cloud
GOTHAM at Comic-Con: Live-Blog
Follow @GiveMeMyRemote and @marisaroffman on Twitter for the latest TV news. Connect with other TV fans on GIVE ME MY REMOTE's official Facebook page.
And to be the first to see our exclusive videos by subscribing to our YouTube channel at youtube.com/givememyremotetv
Comments Off on GOTHAM's Robin Lord Taylor on Oswald's Season 2 Power: 'He's Running the Show'