BOB'S BURGERS: Loren Bouchard and Kristen Schaal on the Upcoming Soundtrack and Comic Books
BOB'S BURGERS is expanding beyond television.
The wickedly funny Fox animated series will soon be getting its own soundtrack and comic book series, and when BOB'S BURGERS hit up WonderCon, series creator Loren Bouchard and star Kristen Schaal (Louise) talked about what it'll mean for the show…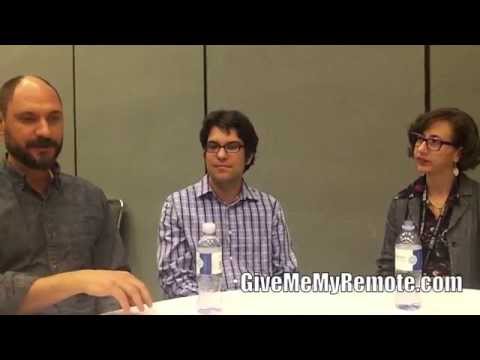 BOB'S BURGERS airs Sundays at 7 PM on Fox.
Related:
BOB'S BURGERS: Loren Bouchard Previews 'Ambergris'
Follow @GiveMeMyRemote and @marisaroffman on Twitter for the latest TV news. Connect with other TV fans on GIVE ME MY REMOTE's official Facebook page.
And be the first to see our exclusive videos by subscribing to our YouTube channel at youtube.com/givememyremotete
Comments Off on BOB'S BURGERS: Loren Bouchard and Kristen Schaal on the Upcoming Soundtrack and Comic Books