ARROW: Stephen Amell Teases the Season 3 Flashbacks
Flashbacks have always been an important part of ARROW, and in the upcoming season, they will take place in Hong Kong — opening up a whole new world for Oliver to explore, and putting him in contact with some familiar faces.
At Comic-Con, ARROW star Stephen Amell (Oliver) talked with reporters about the new faces to come, how Tommy pops will appear via flashback, and more…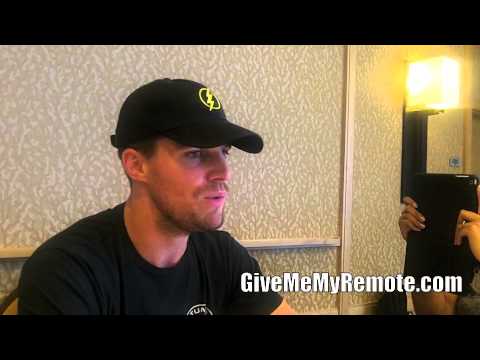 Related:
ARROW: John Barrowman on Malcolm and Oliver's Eventual Reunion, Daddy-Daughter Dysfunction, and More
ARROW: J.R. Ramirez Cast as Ted Grant, AKA Wildcat
ARROW at Comic-Con: Photos from the Fan Signing
Follow @GiveMeMyRemote and @marisaroffman on Twitter for the latest TV news. Connect with other TV fans on GIVE ME MY REMOTE's official Facebook page.
And be the first to see our exclusive videos by subscribing to our YouTube channel at youtube.com/givememyremotetv
Comments Off on ARROW: Stephen Amell Teases the Season 3 Flashbacks