THE ORIGINALS' Phoebe Tonkin: 'I Think Klaus Resents Hayley A Little Bit'
THE ORIGINALS' Hayley may be carrying Klaus' baby, but her real-life portrayer, Phoebe Tonkin has no delusions about the pregnancy bringing the parents-to-be closer anytime soon.
"I think Klaus resents Hayley a little bit," Tonkin told reporters at Comic-Con. "They didn't plan on this going any further than a one night stand, and now they're facing the consequence of that."
Take a look at what else Tonkin had to say about Hayley moving from THE VAMPIRE DIARIES to THE ORIGINALS…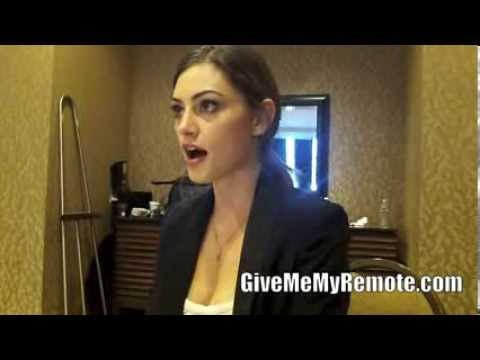 THE ORIGINALS premieres Thursday, October 3rd at 9 PM on THE CW.

Related:
THE ORIGINALS: Joseph Morgan on the 'Incredibly Rewarding Opportunity' to Further Explore Klaus
Julie Plec on Syncing Up THE VAMPIRE DIARIES and THE ORIGINALS, and Retelling THE ORIGINALS' Backdoor Pilot
THE ORIGINALS at TCA: Live-Blog
Follow @GiveMeMyRemote and @marisaroffman on Twitter for the latest TV news. Connect with other TV fans on GIVE ME MY REMOTE's official Facebook page.
And to be the first to see our exclusive videos by subscribing to our YouTube channel at youtube.com/givememyremotetv