HOW I MET YOUR MOTHER: Cristin Milioti on Fan Theories
With only a week until HOW I MET YOUR MOTHER has its series finale, there's a short amount of time before viewers get the final resolution to a story nine years in the making.
Of course, what's also on many fans' minds is the theory that the Mother is dead by the time Ted is telling his kids the story in 2030 — a rumor that the showrunners didn't squash at the recent PaleyFest panel.
Before the panel, I talked with HIMYM's Cristin Milioti (The Mother) about fan rumors, and to see if she could give a tease about where Ted and the Mother end up…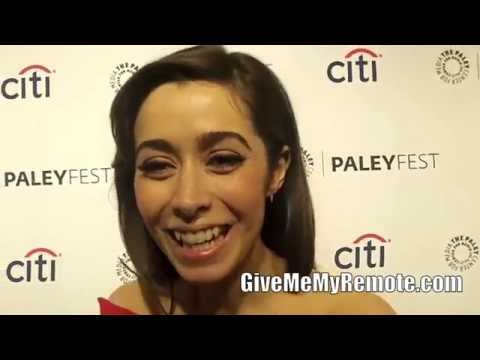 HOW I MET YOUR MOTHER airs Mondays at 8 PM on CBS.
Related:
HOW I MET YOUR MOTHER: Josh Radnor and Cristin Milioti Reveal Their Favorite Mother/Ted Moments
HOW I MET YOUR MOTHER at PaleyFest 2014: The Panelists on 'The Mother is Dead' Theories, the Final Slap, the Final Scene Shot, and More
HOW I MET YOUR MOTHER at PaleyFest 2014: Josh Radnor, Alyson Hannigan, and Cristin Milioti Talk About Reading the Final Script
Follow @GiveMeMyRemote and @marisaroffman on Twitter for the latest TV news. Connect with other TV fans on GIVE ME MY REMOTE's official Facebook page.
And be the first to see our exclusive videos by subscribing to our YouTube channel at youtube.com/givememyremotetv
Comments Off on HOW I MET YOUR MOTHER: Cristin Milioti on Fan Theories